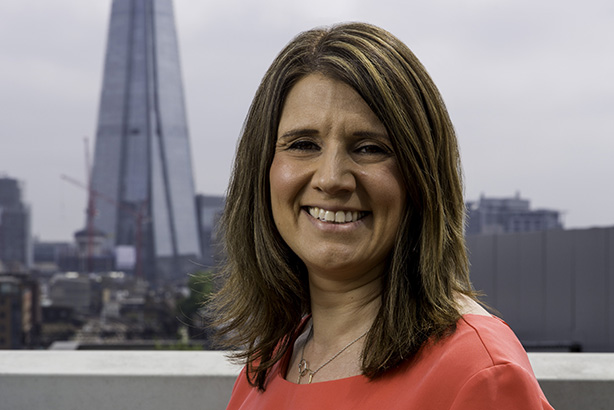 From Malcolm Tucker in The Thick of It to Eddie and Patsy in Absolutely Fabulous, there are a variety of PR styles and practices depicted by the media. While all of these fictional practitioners are tasked with reputation management, one would struggle to say that Malcom's swearing and shouting was a similar approach to Eddie's and Patsy's fizz-drinking and fad-chasing. They make it clear that there isn't a one-size-fits-all approach in PR. However, the importance of diversity is not yet reflected in the sector when you consider the make-up of those working within it. As the PRCA census shows, there continues to be a lack of non-white practitioners in the industry which isn't helped by the fact the stereotype of PR practitioners, on screen and off, is often white and middle class.
That's why it's so important that those of us who are already in the sector make a concerted effort to break down those perceptions of what it means to work in PR. No one should believe that you have to be from a particular background or be a certain ethnicity. Research shows that having a diverse workforce leads to increased creativity, innovation and performance. As PR professionals, the benefits are obvious. Our audiences are not made up of a single type of person – we need to communicate to a variety of people with different backgrounds, genders, sexual orientations and ethnicities among other things. Without being diverse ourselves though, how can we expect to reach these audiences effectively?
At Transport for London (TfL) we've been focused on driving forward change and have improved the diversity of our own press office significantly. In 2007, eight per cent of the team were from Black, Asian and Minority Ethnic (BAME) backgrounds, whereas today it is almost a third. During that time I've been running the Stuart Ross BAME Internship for people from BAME communities to help address the underrepresentation in the industry. It's an 11 month paid internship that gives two interns a year, the experience and opportunity to learn the skills they need to get their first job in PR.
Just as our internship exists to improve diversity, everyone who has been through the scheme is an individual on their own career path, with their own talent and strengths that can help us communicate with the people we are trying to reach. I am always struck by how talented, motivated and passionate applicants to our internship are to succeed in the world PR and the careers our interns gone on to have either in TfL or in other organisations is impressive. Statistics aside, just that glimpse into the talent that is out there makes you realise not enough is being done by the PR industry to harness it. As creatives, we need to think what else we can be doing to become more diverse because change isn't happening fast enough.
Striving for diversity doesn't require having to make big changes. It can be as simple as showcasing successful individuals so that they can be the role models for the next generation of PR professionals. It's not a zero-sum game either – by having diverse teams and more impactful communications, we will continue to make the case about the importance of PR.